https://www.cbc.ca/i/caffeine/syndicate/?mediaId=1848045123606
Heat Can Travel in 3 Ways
Convection- hot air rises
Conduction- touching hot things hurts
Radiation- the sun makes us warm
ONE DIRECTION
HEAT ONLY FLOWS ONE DIRECTION.
HOT TO COLD.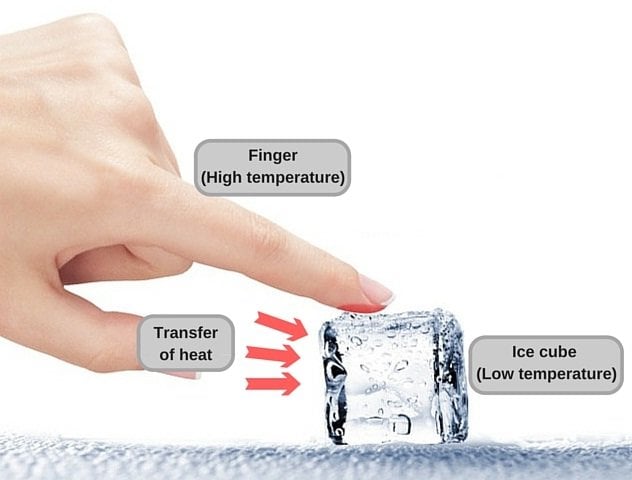 DELICIOUS LAB:
Tips for success:
-squeeze the air out of your 'saline solutions', the baggies of salt water you froze
-use the smallest container you can find, that has a lid and can fit 2 baggies and a cup of water
-be patient and don't give up!